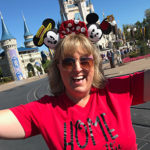 It's no coincidence that Karen and Walt Disney World were born in the same month and year.  In fact, only 25 days apart.  Perhaps this was a sign of things to come.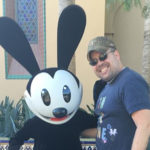 Also known as Doctor Disney, Danny brings the best news, info, pics, and more to those who enjoy Walt Disney World, Disneyland, DCL, and everything having to do with the mouse.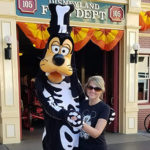 Stacey was one of those kids who didn't just grow up on Disney, but she grew up IN Disney. There was never a year or even a full summer that her family didn't head down from Kentucky and spend a lot of time in Walt Disney World.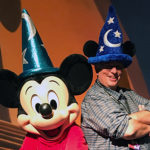 Jeff's first visit to Walt Disney World was within a year of its opening.  One park and two resorts.  Since then, Jeff has been a huge fan of WDW watching it through every step of its expansion from that first year.
Don't ever miss another of our magical episodes.  Subscribe today and take us with you wherever you go.
The Folks That Make It Happen
Each week, we bring you the best of Disney fun, excitement, planning tips, and updated news.  Through the support of My Mickey Vacation Travel and Doctor Disney, we can continue to bring our special brand of fun to you.  We encourage you to support our sponsors.  And be sure to say "Thanks" for supporting the podcast.
We'd love to hear your show ideas.  Heck, you may even end up on the show.