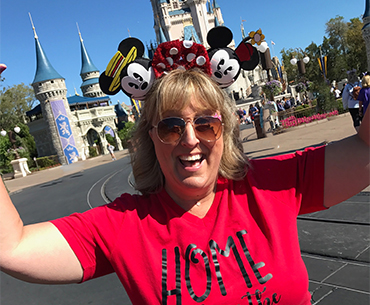 It's no coincidence that Karen and Walt Disney World were born in the same month and year.  In fact, only 25 days apart.  Perhaps this was a sign of things to come.  While Karen's love for Disney formed at a very young age, she could never imagine that her professional career would revolve around Disney.
In 2007, Karen founded "My Mickey Vacation Travel", which is now a Platinum Level Authorized Disney Vacation Planner company.  Karen has personally created magical and memorable vacation experiences for hundreds of families.   
Jeff's first visit to Walt Disney World was within a year of its opening.  One park and two resorts.  Since then, Jeff has been a huge fan of WDW watching it through every step of its expansion from that first year. Jeff has recently rediscovered his love for Disneyland, as well, and has sailed the ships of Disney Cruise Line many times.
Jeff's full time duties are as the Operations Manager of My Mickey Vacation Travel, and he absolutely loves talking about Disney and mentoring those who build their businesses around the brand.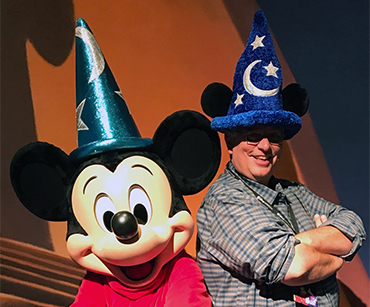 Danny was born and raised a boy who simply loved Disney and went to WDW every single year with his family. As he grew up, he found new hobbies with sports and writing, but Disney always stayed close to the top. 
Now, he's known as Doctor Disney and brings the best news, info, pics, and more to those who enjoy Walt Disney World, Disneyland, DCL, and everything having to do with the mouse.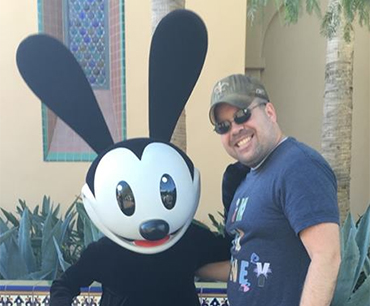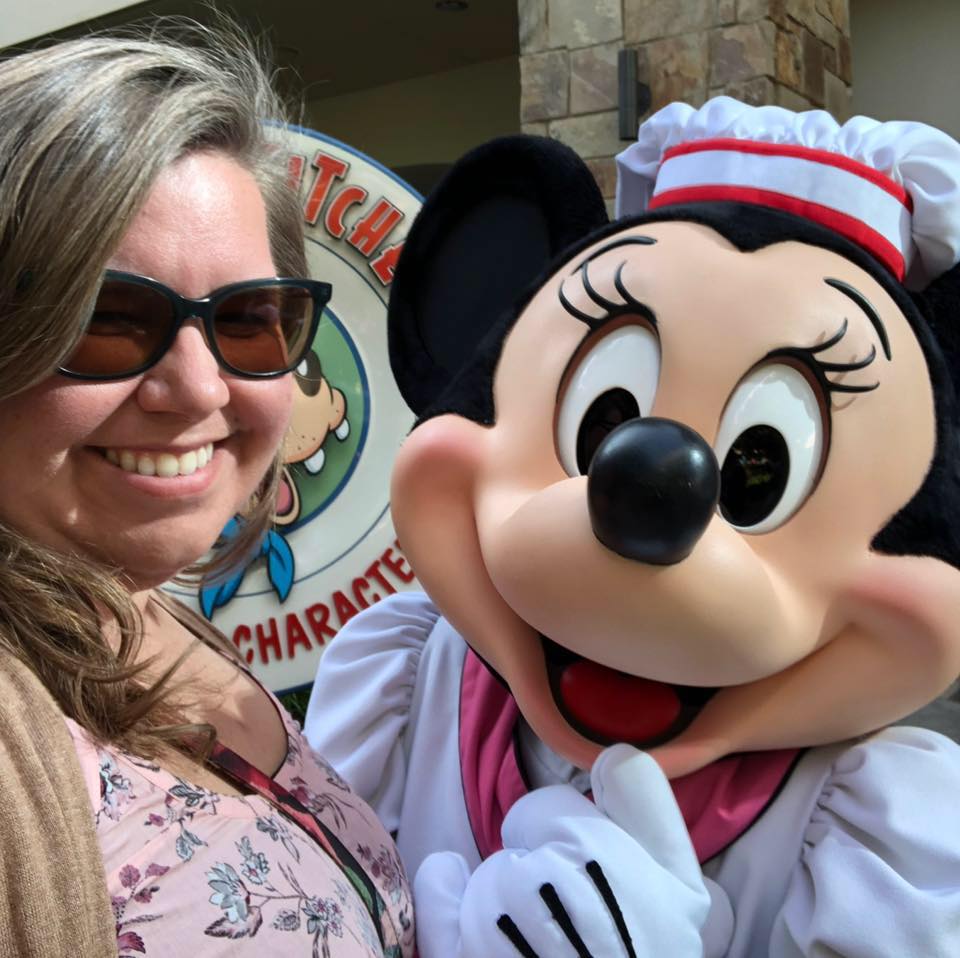 When she dreams of her perfect vacation, it includes Disney. With countless trips from childhood, with friends, trips with her husband and now their five adopted kids – she has become a Disney specialist. Traveling in a large group and just the two of them have allowed her to explore different types of Disney Vacations.
Listen to episode 22 where Jill gives some awesome advice on planning a vacation for larger family and friends groups.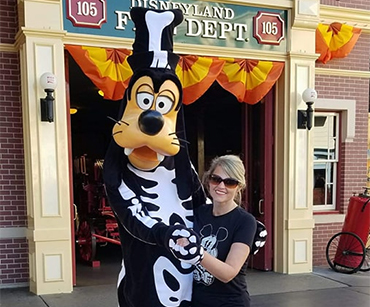 Stacey was one of those kids who didn't just grow up on Disney, but she grew up IN Disney. There was never a year or even a full summer that her family didn't head down from Kentucky and spend a lot of time in Walt Disney World.
Now, she lives right behind Magic Kingdom and can go even more often, but it never once loses its pixie dust. While personally loving every single thing that each Disney Park, especially Disney Cruise Line, has to bring, she loves bringing the magic to everyone else too.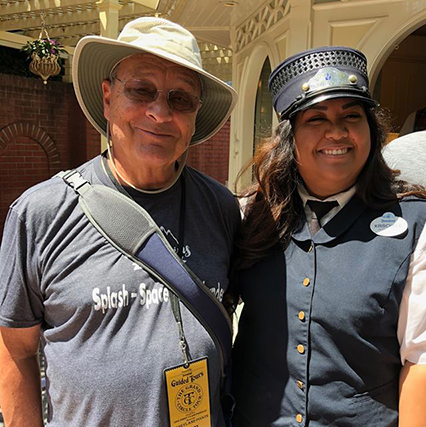 Tom is a long-time Disney fanatic and studies the life of Walt Disney as a hobby.  Having visited the parks on both coasts many times, he is an avid Disney enthusiast.  Tom's hobbies are traveling with his wife Adrienne and dog Duncan in his RV, which is named "Echo".
Listen to Episode 15 where Tom gives his insight to the great Disney park tours.
Oh, by the way, Tom is Karen's dad.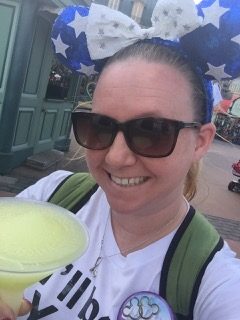 Renee Burger is a graduate of the California Culinary Academy Le cordon Bleu.
Aside from being a full-time Dream Designer with My Mickey Vacation Travel she teaches cooking classes in Cary,North Carolina.
Growing up along the coast of California, her love of all things Disney and Food were melded together the first time she dined at the Blue Bayou in Disneyland and only elevated as she made her way to frequenting Walt Disney World for the annual food & wine festivals. A frequent visitor to Walt Disney World Renee shares her must do list of events and dining experiences. 
Listen to Episode 12 where Renee gives great advice and tips.  Click the buttons below to reach Renee.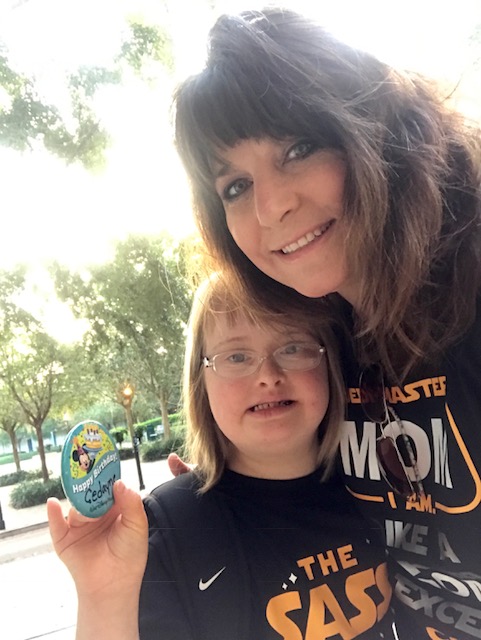 Ceciley is a special needs mom who absolutely loves Disney.  In all her visits, she has perfected the best tips and methods to visit the parks in order to give every member of her family the Magic they deserve.
As well as a great mom, Ceciley is also a Dream Designer with My Mickey Vacation Travel, and specializes in assisting special needs families.  
Ceciley's mission is to provide a message of hope to all special needs families,  that their Disney vacation can be Magical in every way.
Listen to Episode 11 where Ceciley gives great advice and tips.  Click the buttons below to reach Ceciley.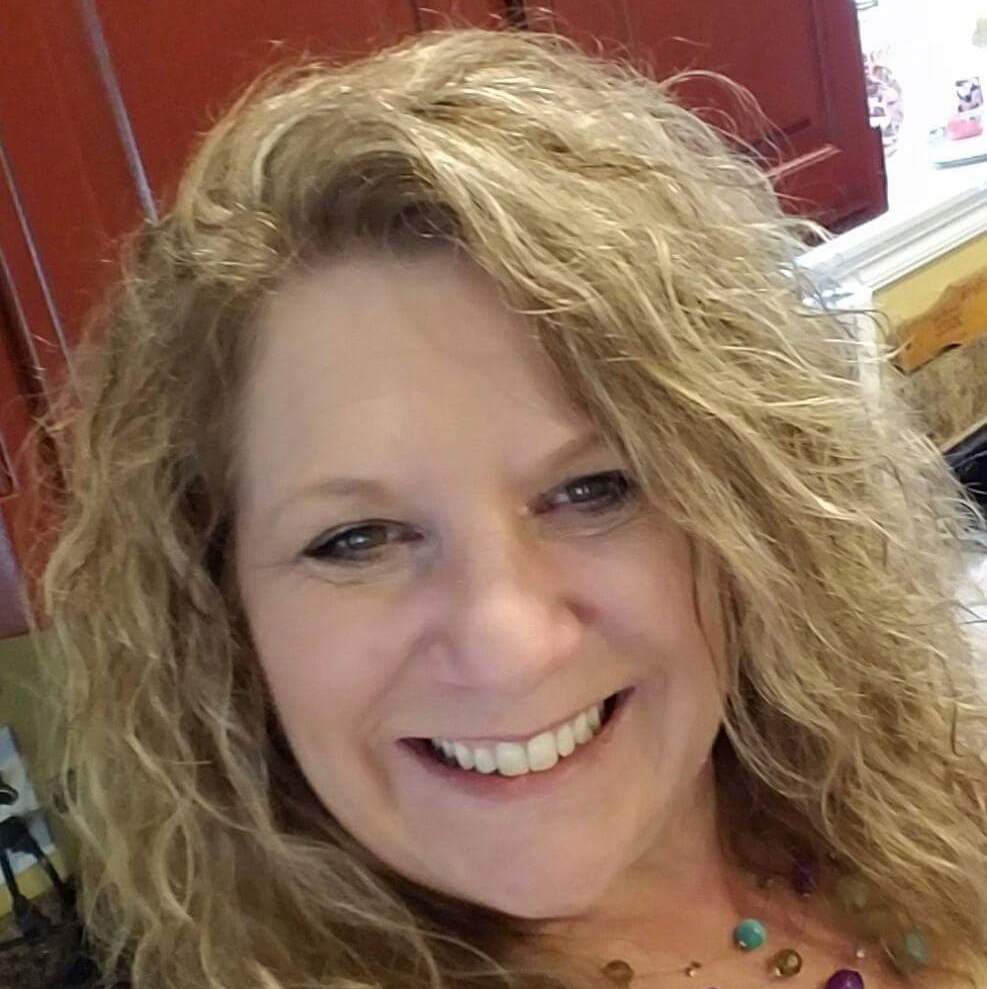 Lauralee is not only a Dream Designer with My Mickey Vacation Travel, but she is also the manager of their sister company Dreams Fulfilled Travel.
Lauralee understands that every family works hard for their vacation money, and her desire is to listen to each guest's dreams and wishes, and then find the perfect vacation experience for them.  Lauralee is based in Oklahoma, and has traveled the world extensively.
Listen for Lauralee in Episode 8 as she shares her Costa Rica experience with Adventures by Disney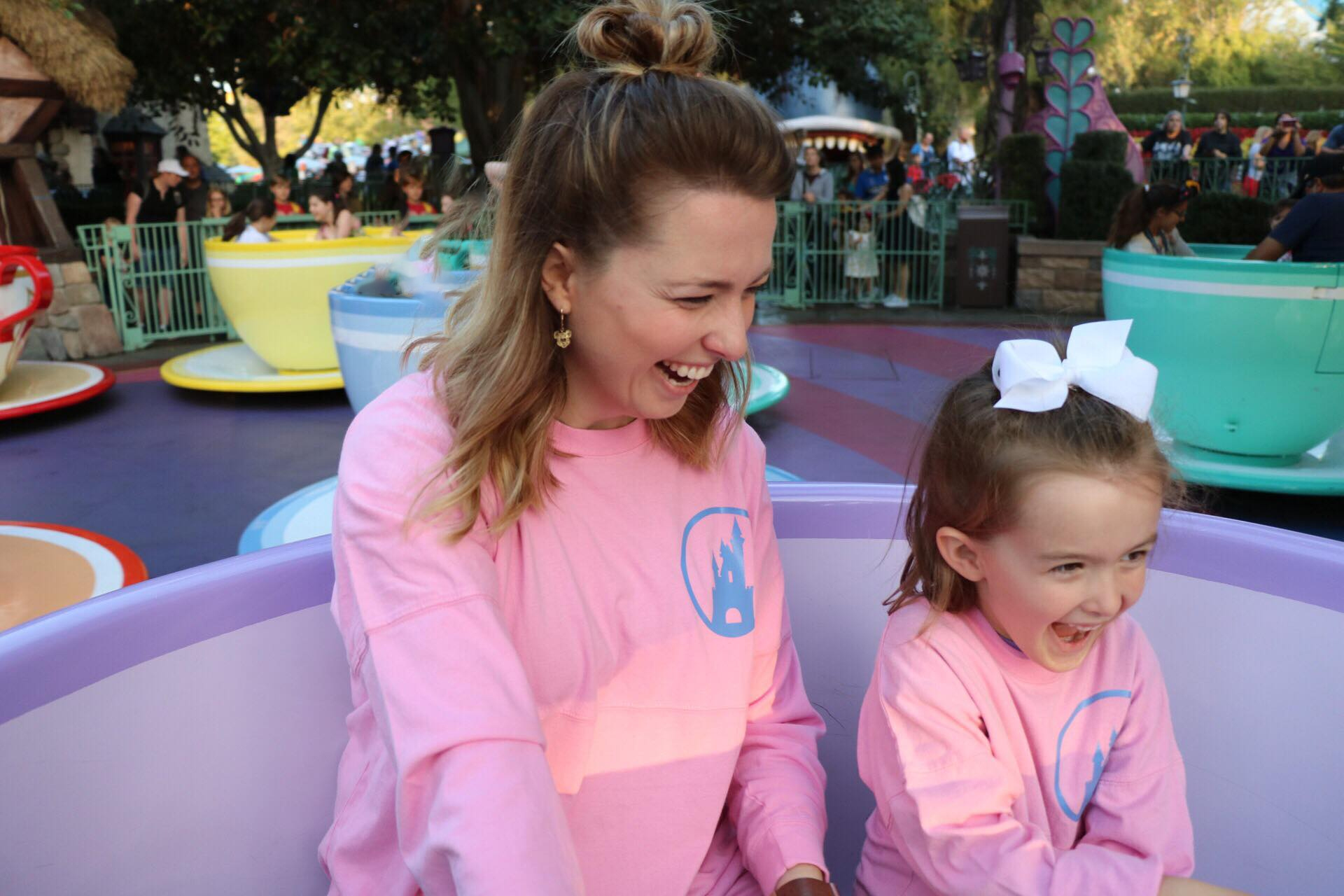 Bridget is a travel agent, but we like to call them Dream Designers.  Located in Louisville, KY, Bridget, her husband, and daughter are frequent travelers to Disney destinations.
As a Dream Designer, Bridget says "I will create an incredible trip that will fit into almost any budget and will exceed your expectations. I want to make sure my guests have a hassle free experience that will leave them wanting to use my services year after year.
Listen for Bridget in Episode 5 as she brings her expertise in VIP Tours to the My Mickey Podcast.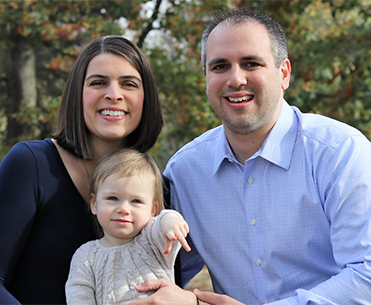 Joe Pardo (a.k.a. Super Joe Pardo) is a podcaster, author, business coach, and Disney enthusiast.  So much so that the forward to his most recent business book was written by a former Disney executive.
Joe shares the experience of he and his wife taking their 2 year old daughter on her first vacation…across 3 time zones…to Disneyland in California.  
You can meet Joe at superjoepardo.com, and listen to his podcast, The Business Podcast featuring Super Joe Pardo, on iTunes.
Listen for Joe in Episode 2 as he brings his Disneyland trip report to life.
Each week, we bring you the best of Disney fun, excitement, planning tips, and updated news.  Through the support of My Mickey Vacation Travel and Doctor Disney, we can continue to bring our special brand of fun to you.  We encourage you to support our sponsors.  And be sure to say "Thanks" for supporting the podcast.
We love hearing from our listeners.  Please be sure to comment on each show, but we also want to hear your ideas for an upcoming show.  Send us a message below, and maybe we'll use your idea (perhaps invite you on the show)